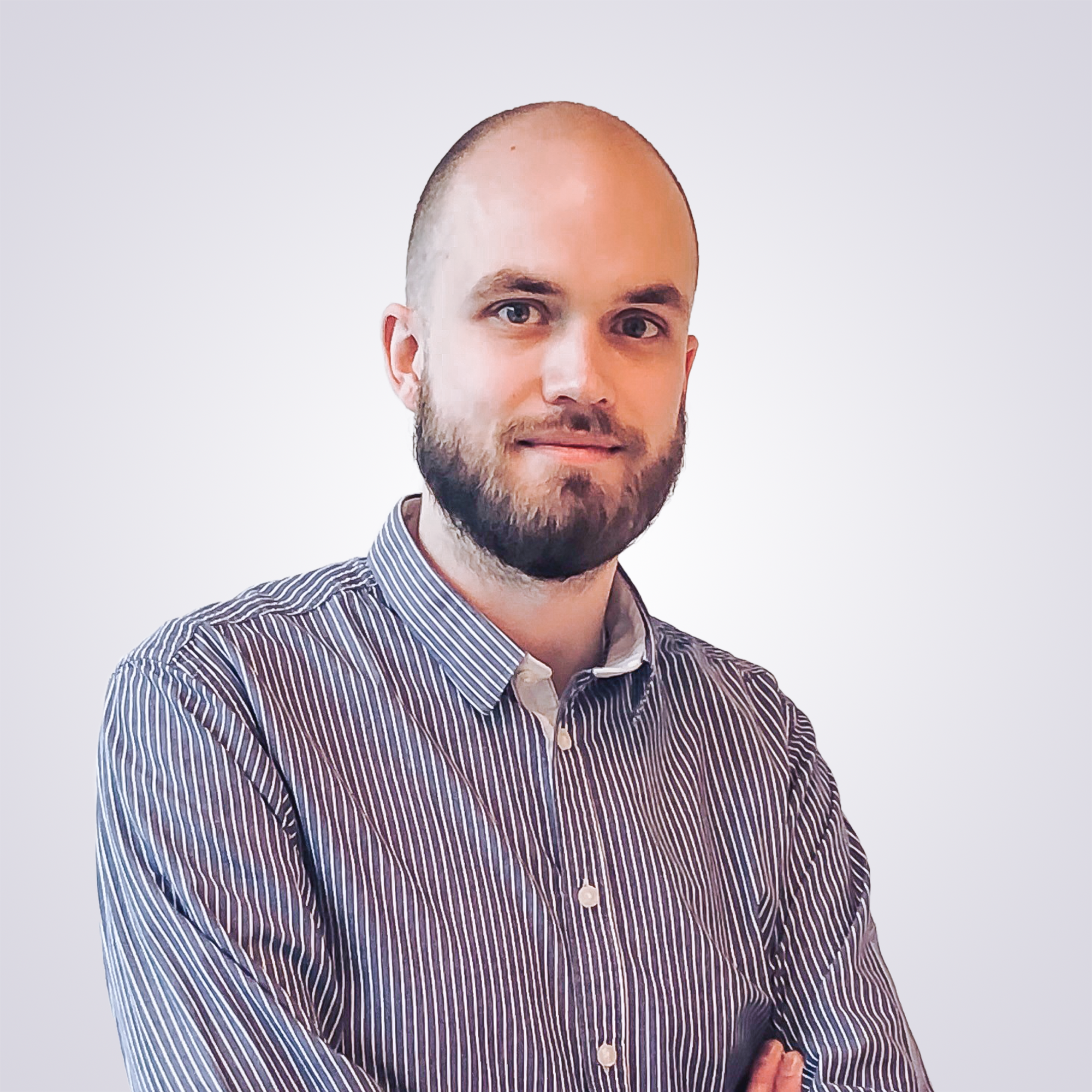 Get to know our IP specialist: 4 questions to our Patent Attorney, Sjors de Koning
Sjors, could you explain us a bit why you have chosen for the new venture at CALYSTA ?
Since Calysta was founded, I noticed the company quickly became an important player on the Belgian market, which was e.g. confirmed by various rankings. When I got to know the team better, I realized why: Calysta offers a refreshing and modern approach to IP, which I believe is beneficial for both the client and Calysta. My philosophy aligns with this approach, so naturally I was very excited to be a part of this story.
Could you tell us a bit more about your background and experience?
My technical background is in engineering. I studied at the KU Leuven, where I did my bachelor in mechanical and electrical engineering, and my master in mechanical engineering with a specialization in vehicle technology. In the beginning of my professional career I worked as a process engineer for a few years, where I was involved in projects relating to the piping and equipment in the oil and gas industry.
In 2016 I started as trainee patent attorney at one of the largest patent firms in the Benelux. I served clients in the mechanical and electrical field and gained experience in all patent-related services such as prosecution, FTO, novelty searches, etc. I was also involved in many opposition and appeal cases at the EPO, which I found very interesting. During my first years there, I obtained an Advanced Master Intellectual Property Law and Knowledge Management (MSc) at Maastricht University. In 2019 I qualified as a European patent attorney and as a Belgian patent attorney.
What is the importance of Patents for companies?
Patents play an important role in many ways for all companies involved in technology. There are too many possible reasons to list here, but the most obvious aspect is of course that it allows protecting the client's inventions. By doing this, the client obtains a monopoly position which he can use to prevent competitors using the invention, or he can generate revenue by selling licenses. It is worth noting that experience learns that legal threshold for what qualifies as an "invention" is lower than what inventors often expect.
Even if the client does not have any patents himself, it is important to keep an eye on the patents of the competition. It is advisable to do this at the beginning of a project. Otherwise, the risk exists that a project must be stopped, or compensation must be paid to the competitor when a patent of said competitor is being infringed.
Another interesting aspect is the innovation income deduction. Several European countries have similar systems, and in Belgium innovative companies can use this to get a deduction of 85% on the net income from e.g. patented products and processes.
Where do you think that CALYSTA can play an important role for our clients?
The above illustrates that patents can be useful for several reasons. However, an optimal strategy goes further than the mere decision of filing a patent application. Firstly, the technology which is claimed in the patent should align with the strategic objectives of the client. Important aspects in this assessment are the (future) product portfolio of the client and his competitors, the long-term plans of the client, and what the client wants to achieve with the patent. Secondly, there are many strategic decisions during the patent prosecution and enforcement, e.g. relating to which countries are important, which claims are most relevant, which arguments can we make and which could entail risks, is a fast grant preferred or is it better to have the application pending and keep the competitors in the dark,…
The added value of Calysta is that we recognize the importance of these decisions. We want to really get to know the client and build a long-term relationship, such that we can advise and implement the optimal strategy. Often this goes further than only the patent strategy, which is why our different specialists (patents, trademarks, design, contracts, business specialists) work closely together to offer a holistic strategy.