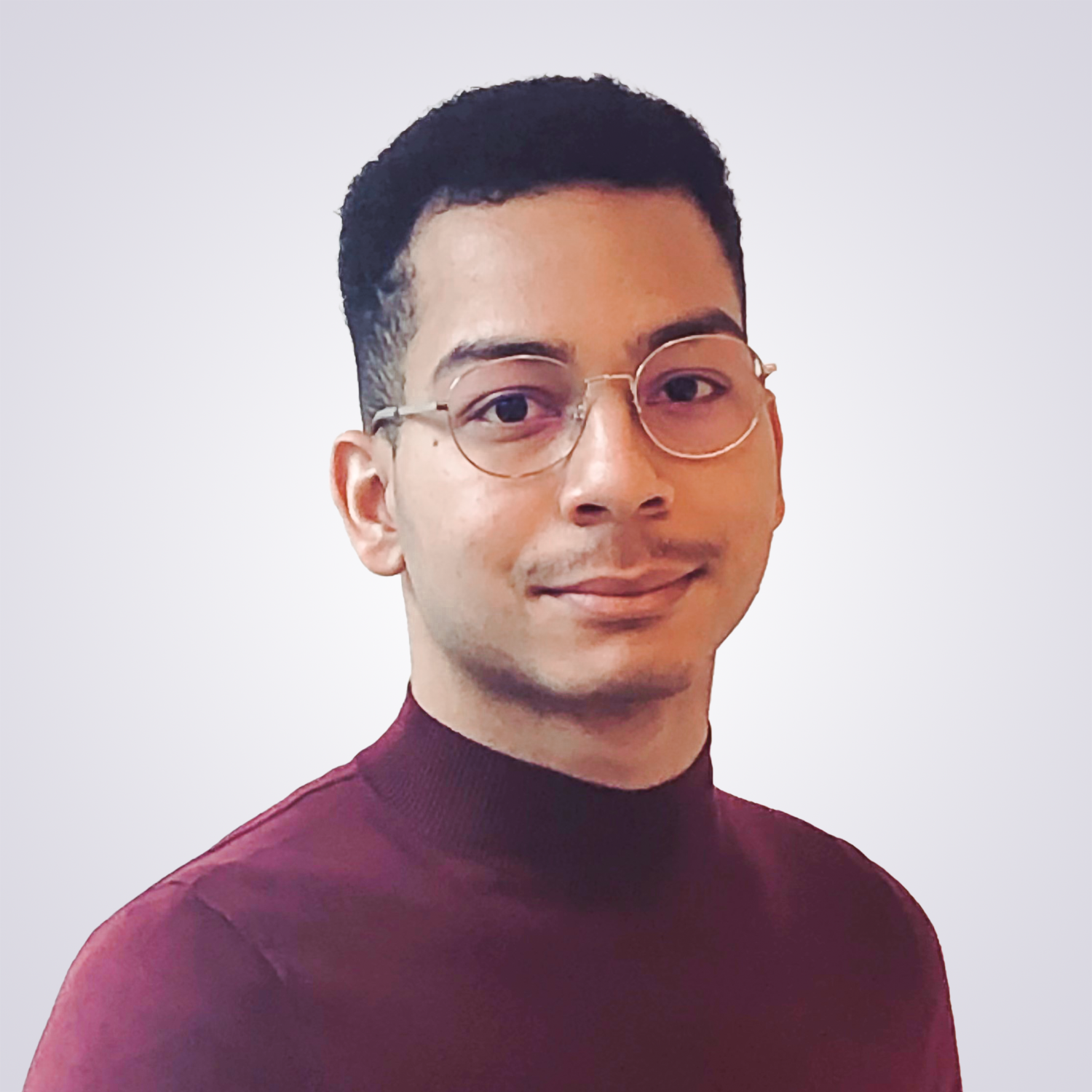 Get to know our IP specialists: 4 questions to our Patent Engineer Alexandre Sylvestre
Alex, could you explain us a bit why you have chosen for the new venture at CALYSTA ?
I joined  Calysta because I was intrigued how young, dynamic and diverse the team was compared to other IP companies. I realized right away that this was due to a corporate culture that was outside the box and very different from the companies I had interacted with. And I was not mistaken. More than a profile, it is a state of mind that Calysta values. A company which is not afraid of the future, which knows how to renew itself and to dare. This is for me a company ready to face the future with confidence.
Could you tell us a bit more about your background and your experience ?
I have a background in biology, I have a degree in cellular biology and physiology that I completed in France at the University Paul-Sabatier. I then decided to do a master's degree in health biology specialized in the study of intestinal microbiota, pathogens and anti-infectious therapeutics.
I was able to carry out various experiences in the research field. In particular, I was able to specialize on:
① The implications of the gut microbiota on health, particularly on the development of obesity, cancer, depression, the immune system and its interaction with it.
② The development of molecules or therapeutic approaches to combat pathogens (antibiotics, antivirals, antiparasitics, etc.), as well as the emergence of problems related to antibiotic resistance.
I was able to follow a one-year training course at the Center for International Intellectual Property Studies in Strasbourg, with the aim of specializing in the field of intellectual property at the end of my scientific studies.
What is the importance of Patents for companies ?
I am deeply convinced that intellectual property and more specifically patents have become the backbone of companies. Our economy has moved more than ever towards an economy of innovation and knowledge.
In an ultra-competitive and globalized market, companies must redouble their inventiveness to distinguish themselves and convince. They must also change their way of producing and doing major changes in order to face the climatic and social challenges of the 21st century. This requires more than ever a need for adaptability in a perpetually moving and unpredictable world. This is why the question of innovation, but more specifically the protection of these innovations, is central. A patent is a right to prohibit, and thus allows to keep a hard-earned competitive advantage after hours of research, reflection and work. It allows to protect one's company from other unscrupulous and opportunistic companies that would try to appropriate the fruits of this research without having contributed to it.
Where will CALYSTA play an important role for our clients?
Calysta perceives its clients as people who have invested a lot of energy, time and resources to make their project a success. We consider it our duty to guide you as best we can, given the impact that an inappropriate decision would have. This state of mind is made possible by the corporate culture developed within Calysta, an ethical, conscious and transparent approach.