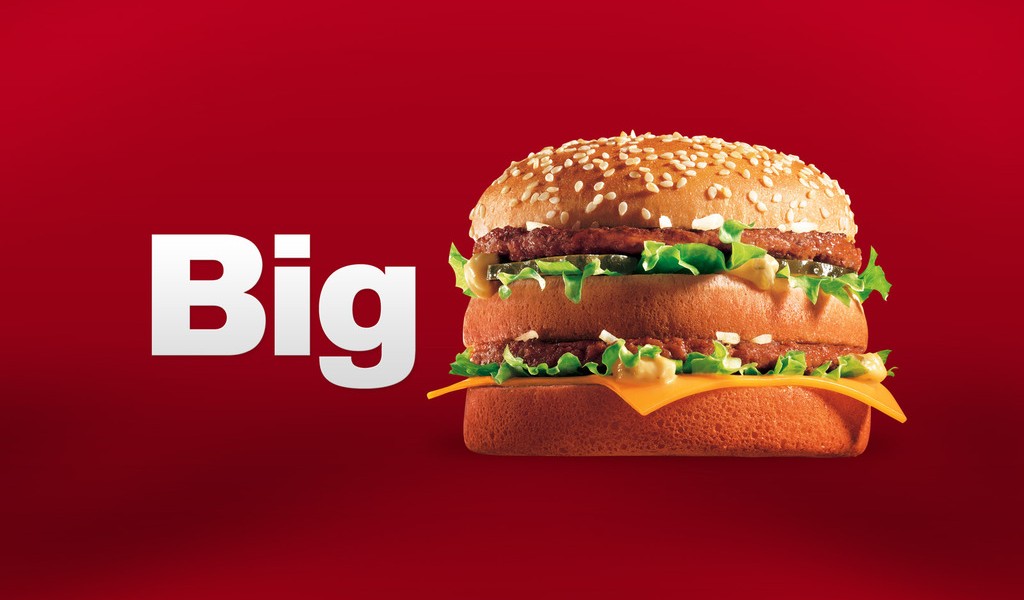 McDonald's lost its "BIG MAC" trademark in the Europe !
Americans in a Parisian McDonald's who want a "Quarter Pounder" with cheese must order the "Royale" with cheese. If they want a "BIG MAC", they simply ask for "Le BIG MAC". Quentin Tarantino's 1994 "Pulp Fiction" made it pretty clear: a "BIG MAC" is also called a "BIG MAC" in Europe. But then last week the news brook that McDonald's lost its "BIG MAC" trademark in the EU, and could no longer claim exclusive use of the name. According to the EU intellectual property office the US fast food chain failed to prove genuine use of its "BIG MAC" trademark. Do the examiners at the EUIPO then not watch classic 90's movies? Or are they simply following EU TM law?
Last week the popular media were pretty clear about it: McDonald's lost its "BIG MAC" trademark in Europe, and with that its exclusivity on the name, allowing every other restaurant to start serving "BIG MAC" hamburgers. Supermac's, the Irish restaurant chain who started the legal procedure against the US fast food giant, called it a David vs. Goliath battle and a victory against trademark bullying by a large multinational.
While the newspapers will have you believe that the end of the "BIG MAC" is near, let me assure / warn you that this is not the case, because McDonald's – obviously not "Lovin' it" – has already indicated that it will appeal the EUIPO's decision and this time around it'll probably try to do a better job at showing use of its trademark.
The legal dispute between McDonald's and Supermac's has been going on for years. The ultimate goal of Supermac's is to extend its activities under this name beyond Ireland. Unfortunately for the Irish the US fast food chain is standing in their way. McDonald's already won an opposition procedure and prevented registration of "SUPERMAC'S" for a.o. meat, sandwiches and restaurant services by convincing the EUIPO that "SUPERMAC'S" is confusingly similar to "BIG MAC". Other EU "SUPERMAC'S" trademark applications have equally been opposed. In an effort to weaken McDonald's position, Supermac's filed cancellation actions against "BIG MAC" and "MC" trademark registrations claiming a lack of genuine use. At least in the case against "BIG MAC" the EUIPO has agreed with Supermac's and ruled that McDonald's did not sufficiently prove that there was real commercial exploitation of the trademark for any of the goods and services for which it is registered. The trademark was consequently revoked.
This decision feels harsh because, as the reaction in popular media has shown, the name "BIG MAC" is widely known in the EU. However, the decision seems in line with EU trademark law and principles set by the EUIPO. The burden of proof lies with the EUTM owner. It is not up to the examiners to collect proof of use or determine that a trademark is genuinely used just because they are familiar with the trademark (e.g. because they have eaten a "BIG MAC" before or have seen "Pulp Fiction"). It is up to the TM owner to present facts and arguments and even proprietors of supposedly well-known trademarks must submit (satisfying) evidence.
In short, the affidavits, brochures, packaging, print-outs of advertising posters and (own) websites, as well as a print-out of Wikipedia.org, were considered insufficient because McDonald's failed to back these up with evidence coming from independent sources or information on actual sales / orders for the "BIG MAC". The type of evidence filed by McDonald's was admissible, but the probative value was not strong enough: affidavits signed by employees of the TM owner and Wikipedia entries are usually given less weight because these do not originate from independent sources or can easily be amended. Or to quote the EUIPO: "The methods and means of proving genuine use of  a mark are unlimited. The finding that genuine use has not been proven in the present case is due not to an excessively high standard of proof, but to the act that the EUTM proprietor chose to restrict the evidence submitted."
Overall we can learn from this decision that EU trademark rules apply to both David and Goliath: even McDonald's is not exempted from providing convincing evidence of use. This is also an example that proving genuine use of your trademark in the EU is not always as easy as it seems and that no TM proprietor should underestimate this burden. Ideally, and in any case if you own a trademark that has been registered for more than 5 years, you should systematically preserve evidence of use of your trademark for the goods and services for which it is registered. This includes brochures, packaging, advertising materials, internet print-outs, but also information on sales, money spent on advertising, publications in newspapers or other third party sources, information on visits to your website, etc. If you fail to deliver this evidence you risk losing (part of) your trademark registration.
In some cases less is more, but if you are a trademark owner having to prove genuine use of your trademark more is usually better!
22.01.2019 – Article by Clara De Schryver IP Attorney