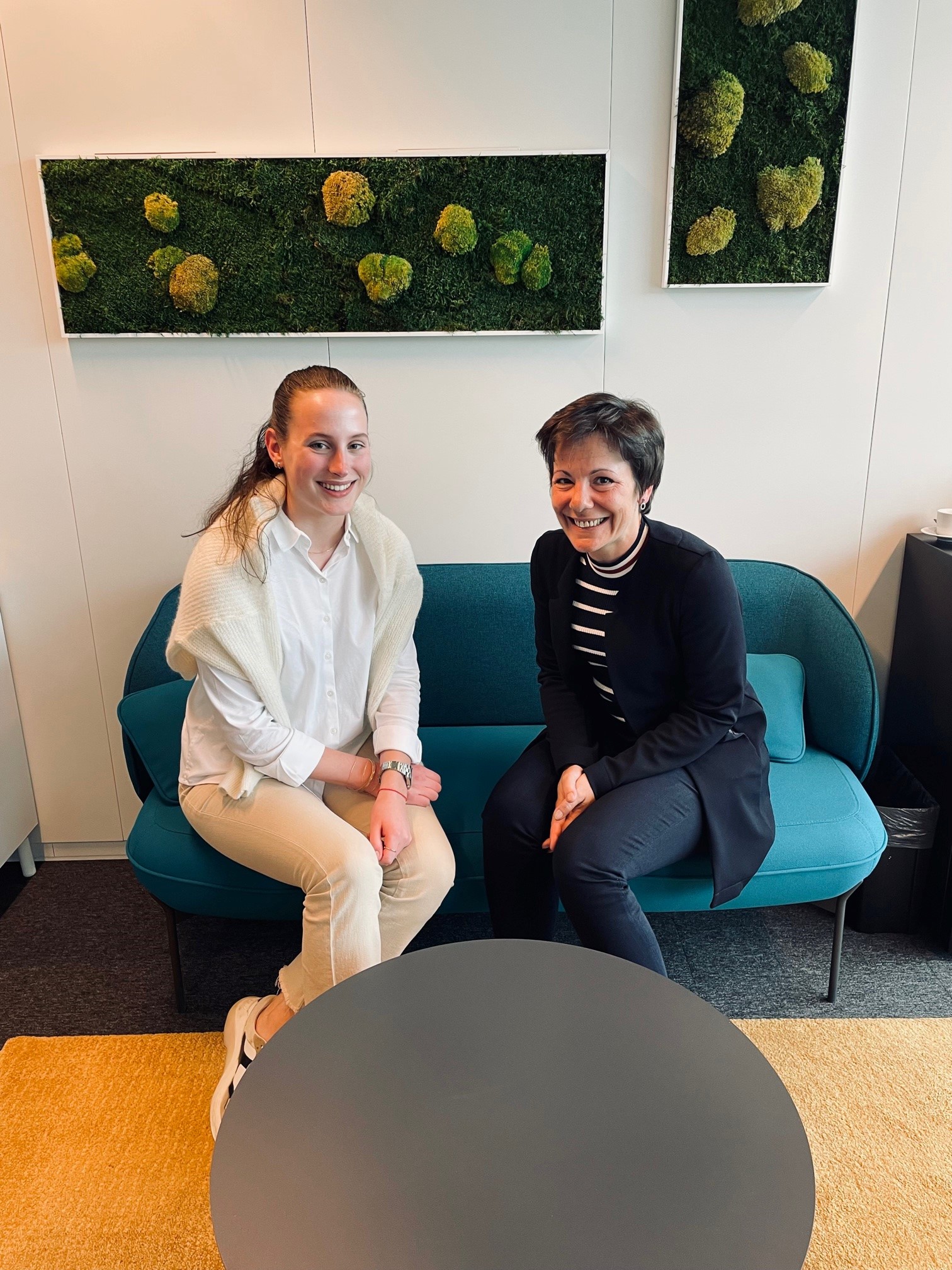 Entrepreneur For A Day at Calysta – Interview with student Lucrezia
Lucrezia Latella, a student at Solvay Brussels School of Economics and Management, She was chosen to spend a day with our CEO, Ludivine Coulon, as part of the 'Entrepreneur For A Day' project organized by the Student Entrepreneurs Club. After spending a day with Ludivine, we were curious what she thought and we asked her some questions.
How did you experience A Day Entrepreneur at Calysta and what was the most remarkable for you of this experience ?
I really enjoyed following Ludivine in her daily life as CEO, meeting the team, the different departments, being able to attend meetings, realizing how the team cooperates and works and getting real insights into the company as if I were part of it, and of course the importance and impact of intellectual property
This experience allowed me to discover the reality of the life of a company, the strengths and the challenges, the management of a team, the legal part, the financial situation of the company, their vision, etc.
Which approach of what you saw today would you definitely apply in your future career?
Ludivine told me about the importance of being surrounded by a good team, to have a strong vision and to know yourself, your strengths, and weaknesses in order to know what suits you best and to be the most productive.
What did you learn today?
Ludivine share with me her experience in the entrepreneurial world and all her advice which will really help me in the future. She really welcomed me and shared her daily life, her projects, took me to meetings, the vision of her company and she was very honest and generous with everything she shared with me about her company.
What was your sentimental feeling at Calysta, the intro, welcome, the people?
I was very well received by the team, a very warm welcome. The team was really nice with me, and I felt there a very good ambiance/environment in the office and a good relationship between de team members. The co-working space makes the office very open to ideas and strengthens the sense of community/family, and thus a good productivity in the company.
If you could give one tip to the CEO of Calysta what would it be?
To pursue her vision and goals and follow her feeling and instinct that has brought them to where they are today and will make them grow. Also, to keep their cohesion and the working relationship as strong as it is.
After one day Entrepreneur what would be your Calysta Pitch?
Calysta is a growing company with an incredible company culture. The team is really amazing doing such a great job, you really feel an amazing team cohesion, people that works together sharing the same values and a vision. I would definitely be interested in doing an internship to learn more with them.