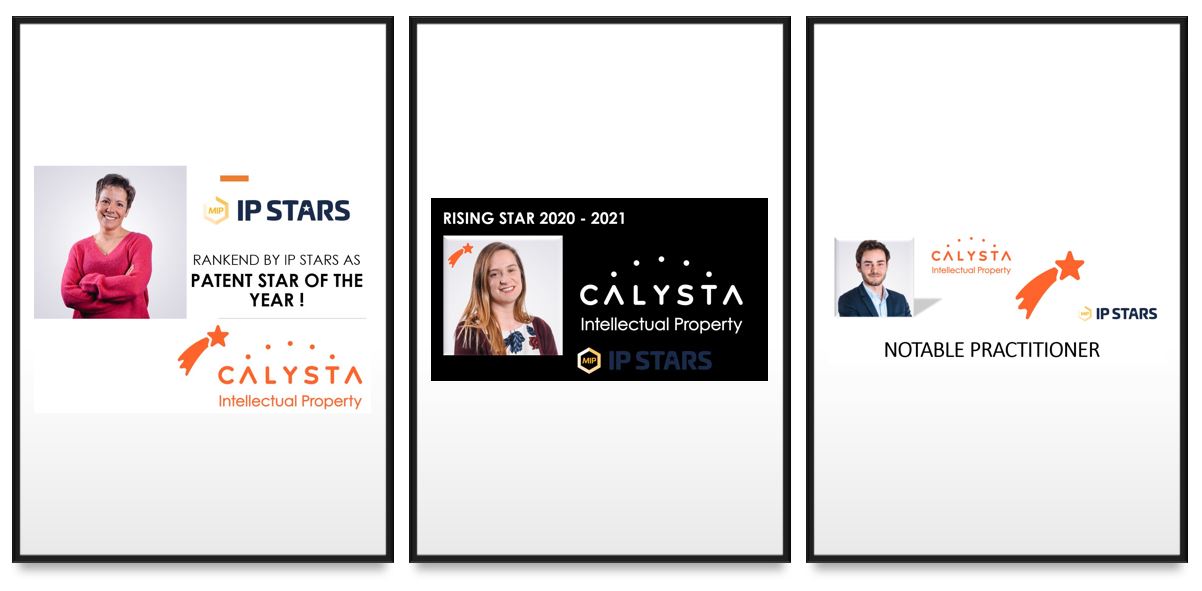 CALYSTA NV did it again… After the wonderful recognition of our RISING STAR 20/21 Clara De Schryver and our PATENT STAR 20/21 Ludivine Coulon – Romain Lobera has now been named as NOTABLE PRACTITIONER by IP STARS !
Romain was one of the first Patent Attorney at CALYSTA almost 3 years ago now. Seeing him grow at CALYSTA gives us great pleasure ! Romain decided to join us because he saw that each person being part of this project is different and has an deep respect for others, which is allowing the team to learn and grow together.
Clara has been recognized by IP STARS as RISING STAR of 2020-2021 !
Clara is an experienced European Trademark & Design attorney who works hard day in and day out to serve only the best advice to our clients. Clara's strength value is listening to the client. As she said herself "Listening is key to have effective communication. My job as an IP attorney is to listen to the clients' requests or problems, to ask the right questions, to understand their needs and to propose solutions and give recommendations."

Ludivine Coulon has  been named PATENT STAR OF THE YEAR by IP STARS !
Ludivine likes to identify new opportunities to increase the value of your IP and strives to exceed the expectations of each client. She adores seeing growth around her and takes great satisfaction from people around her developing their own talents while they are committing to excel as a team.
Growth being one of the main values of our company, we invest a lot in our people and give the support needed to see all Calysta ambassadors growing.