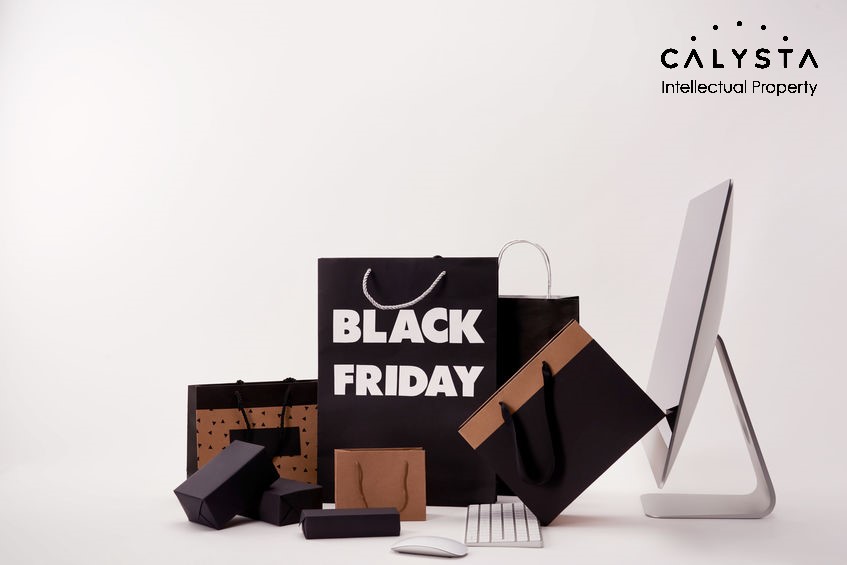 The impact of e-commerce on counterfeiting
Black Friday! The Friday after Thanksgiving and traditionally the start of Christmas shopping in America. A tradition that found its way to Europe, together with Cyber Monday.
Whether you are for or against this American tradition, it is very likely that you have spent some time this week scouring the Internet hoping to find the best Black Friday deals. However, while you might think you are encountering a great deal on the Internet, the goods could actually not be what they seem.
E-commerce is booming. It has never been easier to open an online shop, to have access to any kind of products and have them delivered at home within 24 hours.
The digital transformation and e-commerce have however also led to an increased access and sale of counterfeits, going from luxury items such as watches, jewellery and handbags to everyday consumer goods such as cosmetics, shoes, clothing and IT goods.
There are many reasons why criminals prefer to sell counterfeits on the Internet: the anonymity of the internet and low risk of being caught, quick access to the market and the possibility to reach consumers globally. Due to the reduced risk of detection, small postal parcels bought on the Internet have become the most popular way of shipping counterfeit products.
Even if buying counterfeits may be attractive for consumers due to low prices, the dangers which these could involve should be taken into account. The risks of counterfeits cannot be minimalized. Cosmetics or kids' toys containing dangerous chemicals, chain saws without security system, ineffective medicines that are supposed to be lifesaving… several tests of fake products have shown that their quality and safety are very often substandard. Buying counterfeits is therefore not as innocent as it seems.
Buying counterfeit goods not only leaves consumers unhappy, it also diverts funds from the legitime brand owner, who has invested time and money into developing its product. Not to mention the reputation damage of right holders due to the very poor quality of counterfeits.
On top of that, studies have shown that there is a real impact of counterfeiting on the global economy. According to the recent report "Trends in trade in counterfeit and pirated goods" published in March 2019 by OECD and EUIPO, in 2016 the world-wide volume of trade in counterfeit goods is estimated at USD 509 billion, amounting to 3.3% of world trade (compared to 2,5% of world trade in 2013). Imports of counterfeits in the EU from third countries have been estimated at EUR 121 billion, or 6,8% of total EU imports (compared to 5% of total EU imports in 2013). These amounts represent only the tip of the iceberg, knowing that they do not include domestically produced and consumed counterfeit and pirated products, or pirated digital products being distributed via the Internet.
Counterfeiting has thus a real damaging effect on consumers, right holders and the economy, while the criminal networks behind these activities profit enormously.
In light of the increasing scale and impact of counterfeiting on the EU economy and society, there is a real need to strengthen the fight against infringements of intellectual property rights. At CALYSTA, being fully aware of the value and importance of the IP rights of our clients, we are driven to contribute to this fight by assisting our clients with filing applications for customs action in order to prevent counterfeits entering through the EU boarders and with monitoring the Internet in order to detect and remove fake goods from online market places, social media and search engines.